Sand Velvet Duvet Cover Bedding Set
Regular price
$349.95 USD
Regular price
$132.32 USD
Sale price
$349.95 USD
Unit price
per
Sale
Sold out
Fitted Sheet vs Flat Sheet
Experience a little piece of heaven
In case you haven't upgraded your bed in a while, now may be the right time. The right bedding set can make all the difference for a good night's sleep, even if you don't need to replace your mattress just yet. With a beautiful drape and an immaculately stitched cord trim, our Sand Velvet Duvet Cover Bedding Set will provide you with the best sleep you will ever experience.
Product Details:
Material: Velvet Fabric
Thread Count: 600TC
Weight: 6kg
Package includes: 
Flat sheet style
Queen size 4pcs 
1 piece Duvet Cover: 200*230cm(79*91inches)
1 piece Flat bed sheet: 245*250(96*98inches)
2 pieces Pillowcases: 48*74cm(19*30inches)
King size 4pcs 
1 piece Duvet Cover: 220*240cm(87*94inches)
1 piece Flat bed sheet: 245*270(96*106inches)
2 pieces Pillowcases: 48*74cm(19*30inches)
Fitted sheet style 
Queen size 4pcs 
1 piece Duvet Cover: 200*230cm(79*91inches)
1 piece Fitted Sheet: 160*200+25cm(63*79+9.8inches)
2 pieces Pillowcases: 48*74cm(19*30inches)
King size 4pcs 
1 piece Duvet Cover: 220*240cm(86.6*94.5inches)
1 piece Fitted Sheet: 180*200+25cm(71*79+9.8inches)
2 pieces Pillowcases: 48*74cm(19*30inches)
*The bedding set does not include any filling or pillow filling
*The colors in the images may differ slightly from the real product due to lighting conditions and individual computer screens.
*The package is tightly sealed, so please avoid cutting it when opening it.
*The bedding set is not as flat as it appears in the picture due to the long distance transportation, it will be flat and beautiful as in the picture after washing and ironing.
Shipping & Delivery

Order Processing Time: 1-2 business days.

Shipping/Transit Time: 5-7 days.

Upon sending out your order, you will receive a shipping confirmation containing a tracking code. To access the tracking feature, kindly visit the "Track Your Order" page.

For more comprehensive information, we encourage you to review our Shipping Policy.

Please note that CORX Designs does not cover any taxes or customs fees which you may need to pay once the item arrives in your country.
30-Day Risk-Free Ironclad Guarantee

We provide a 30-day return policy for items with defects.

Our confidence in offering innovative and inspiring products is unwavering. To demonstrate our commitment, we provide a risk-free, ironclad 30-day guarantee for all orders.

Rest assured that we will address any concerns you may have and ensure that you are completely satisfied, leaving with a smile on your face.

Please don't hesitate to contact us via email or via our contact form. We're always here for you.

Email: hello@corxdesigns.com

For more details about returns and refunds, please refer to our Refund Policy.
Care Instructions

Machine-washable using lukewarm water at 40°C / 104°F. For bedding sets with embroidery, use 30°C / 86°F on the most gentle cycle available.
Minimize spin time.
If possible, hang dry the bedding.
If using a drying machine, tumble dry on a cool setting.
Avoid drying for an extended period.
For silk material, use a neutral or special detergent such as Tenestar.
Iron on a low heat setting. Place a cloth on the bedding set when ironing.
Keep away from pets and sharp objects.

How to Wash Egyptian Cotton Bedding:

The extra-long fibers of Egyptian Cotton make it remarkably soft after washing. As time goes on, the sheets will feel even better against your skin, much like the aging process of fine whiskey, wine, or cheese!

When washing Egyptian Cotton bedding, avoid including other items in the washing machine. The high-speed movements of the dryer can cause damage if stray buttons, zippers, or clasps come into contact with the material. Additionally, refrain from mixing the sheets with darker colored items, as Egyptian Cotton has excellent absorbency and may pick up unwanted dyes.

To prevent shrinkage of the Egyptian Cotton fibers and the sheet as a whole, it is advisable to use a low water temperature during the cycle. We recommend a water temperature of 40°C as a general guideline. For bedding sets with embroidery, a temperature of 30°C is recommended. Opt for a gentle wash cycle for the best results.

Whenever possible, use mild detergent instead of chlorine bleach. While bleach can maintain the brightness of your laundry, it can also be corrosive and damaging to Egyptian Cotton. Prior to placing the sheets in the washing machine, try to remove any visible stains by hand. Adding an extra rinse cycle may be beneficial to ensure all detergent is thoroughly rinsed out.

How to Dry Egyptian Cotton Bedding:

Air drying Egyptian Cotton bedding on a clothesline is always recommended. Properly hanging the sheets will minimize creases and reduce the need for ironing. Air drying will also help preserve the fresh scent of the cotton.

If you need to tumble dry your Egyptian Cotton bedding, use a relatively low heat setting. Once the dryer cycle is complete, promptly remove the sheets and fold them to minimize the formation of creases.

For ironing, it is best to iron the sheets while they are slightly damp using a low heat setting on the iron.

By following these care instructions, you can ensure that your Egyptian Cotton bedding maintains its luxurious feel and high-quality material for many years to come.
Share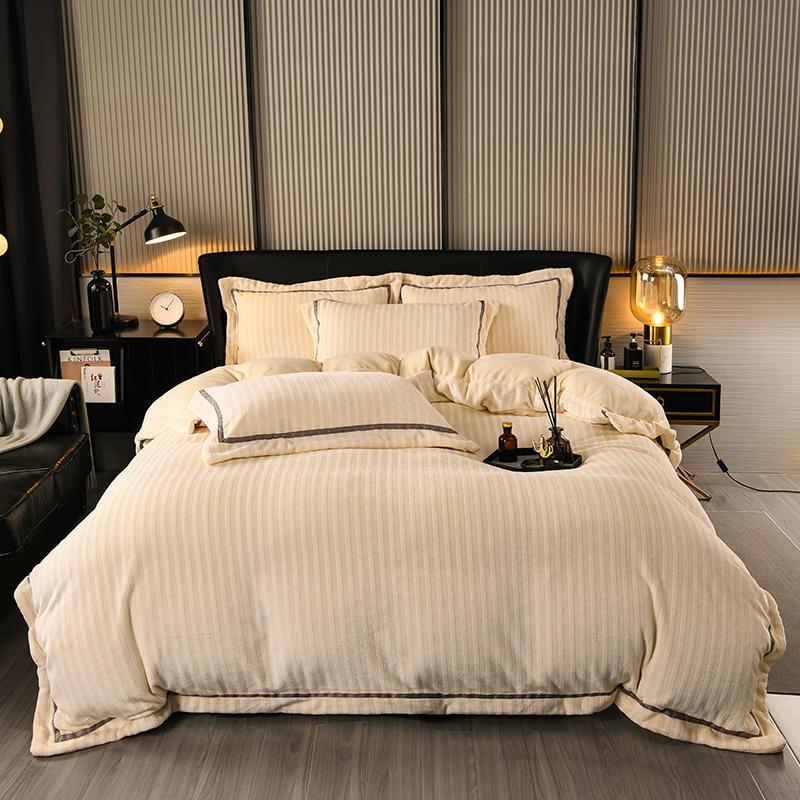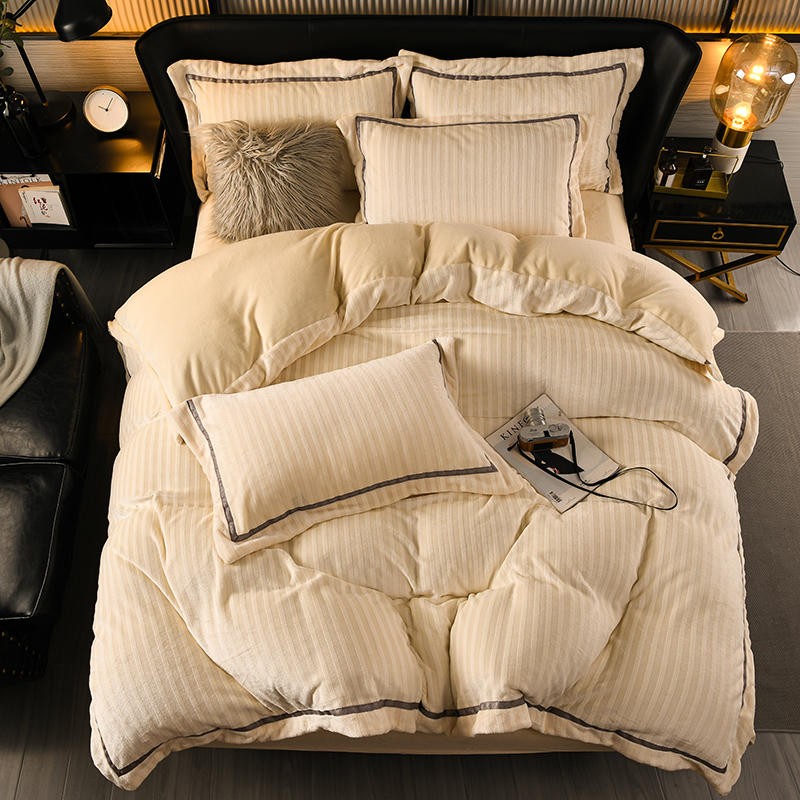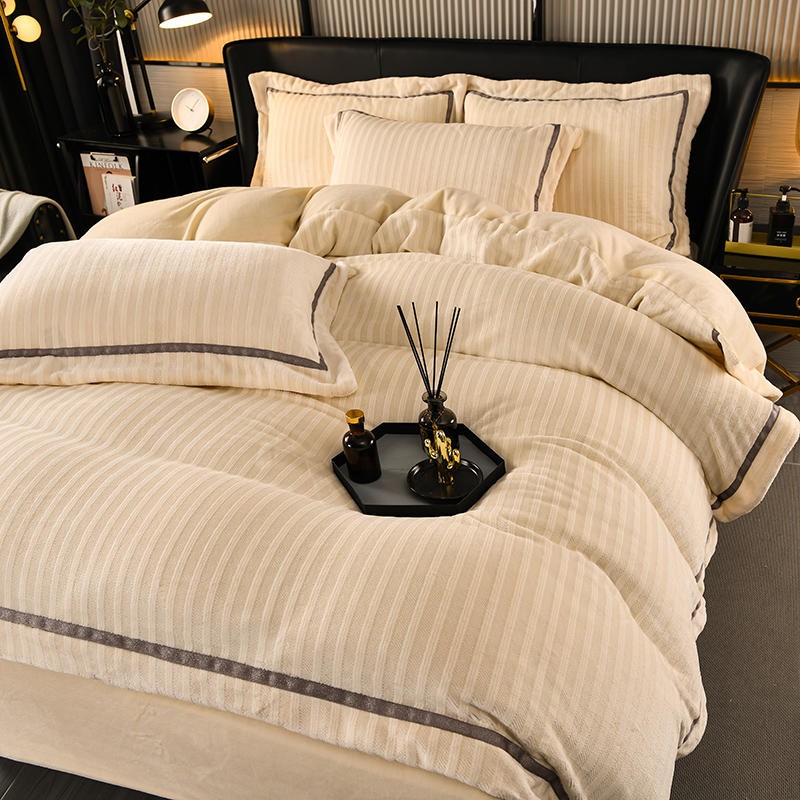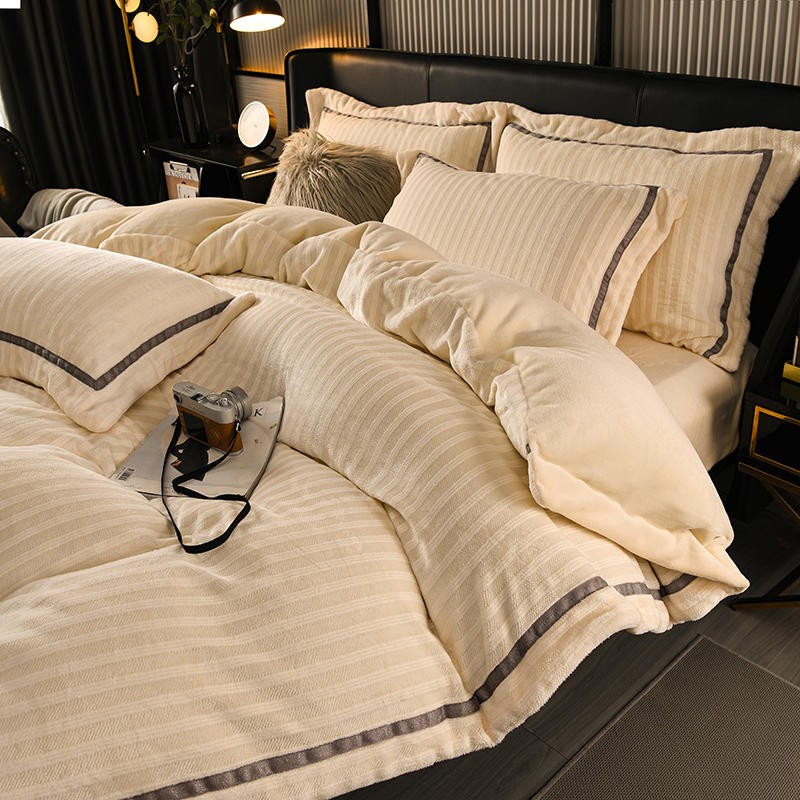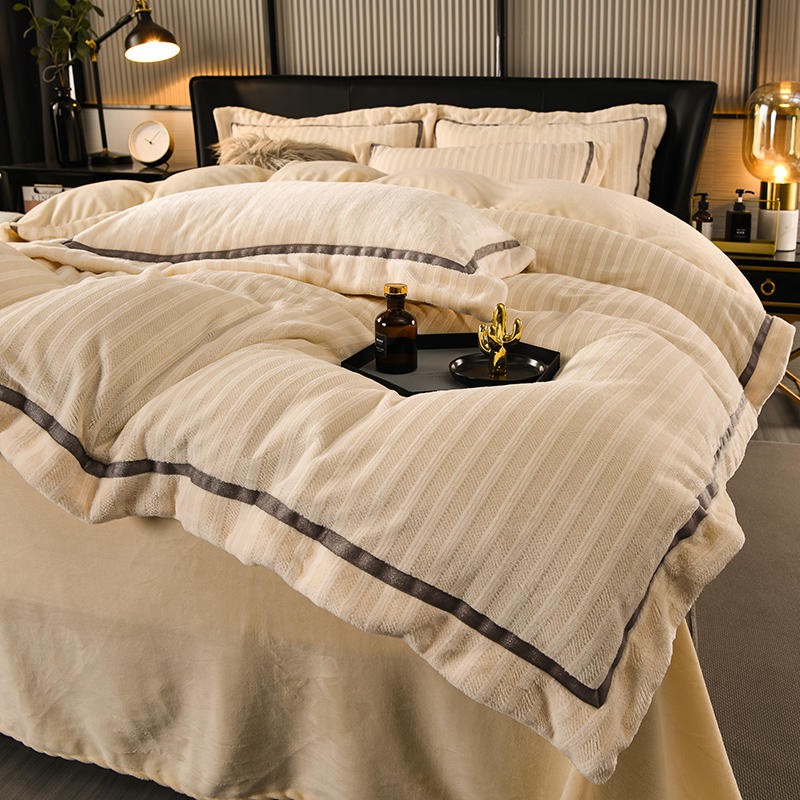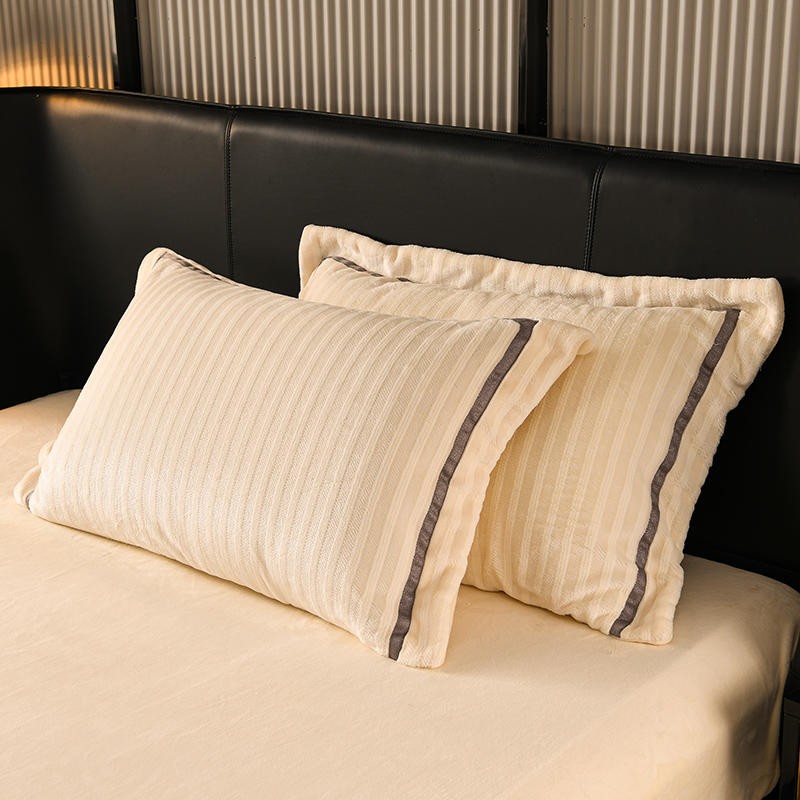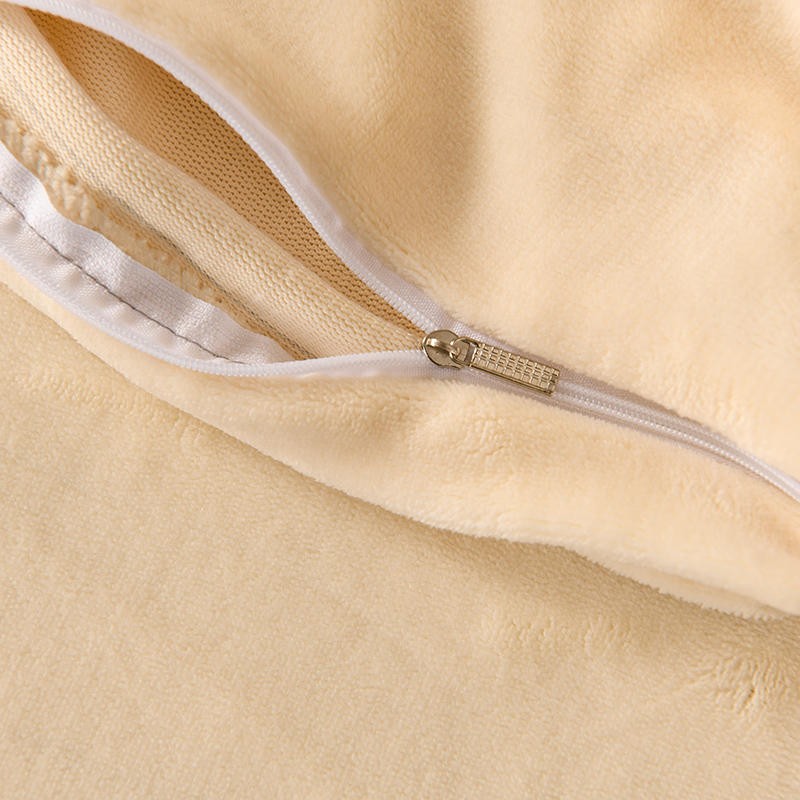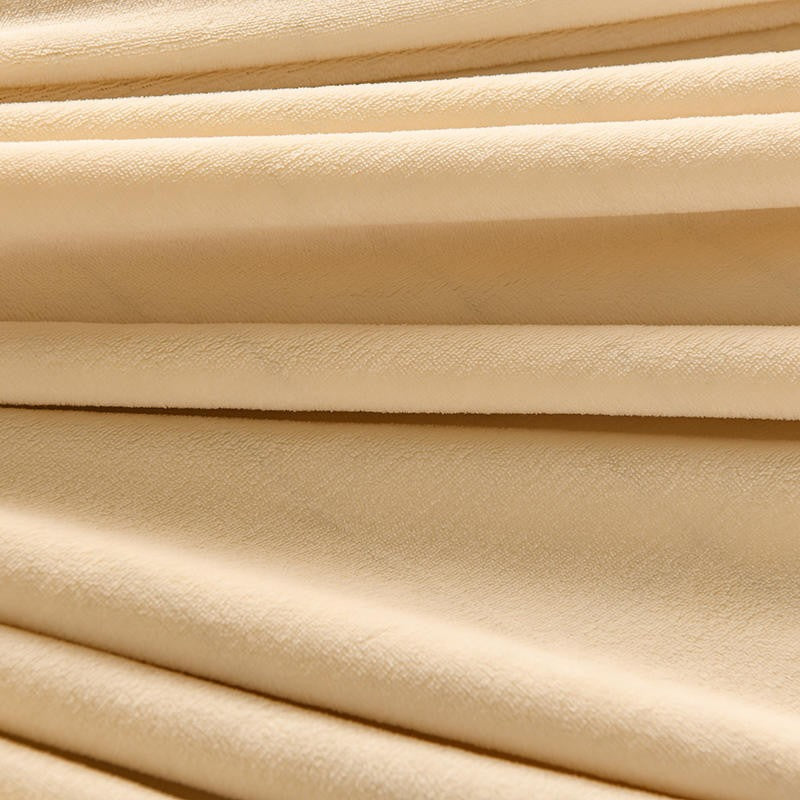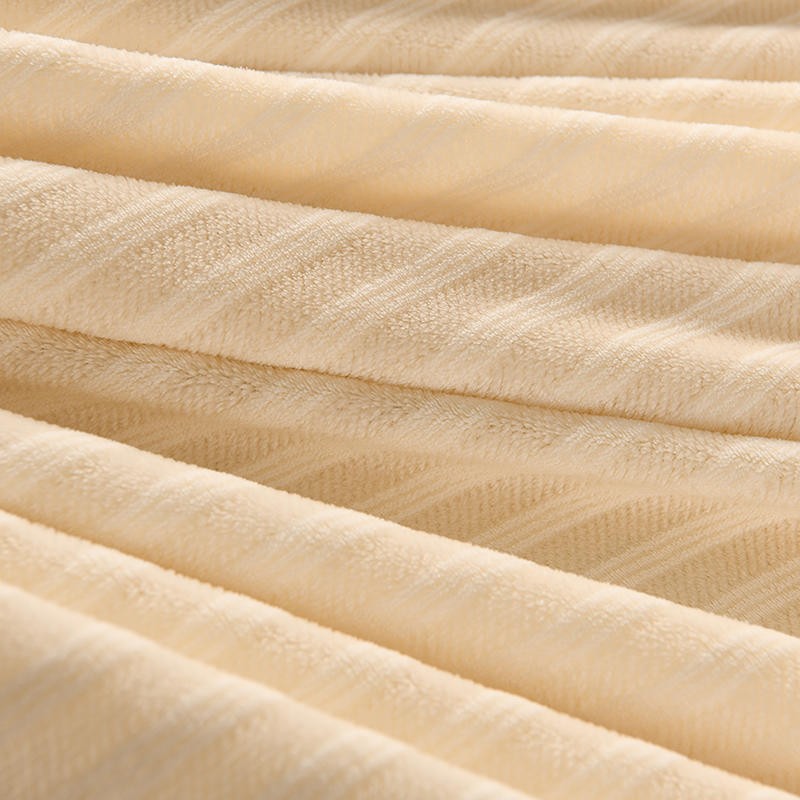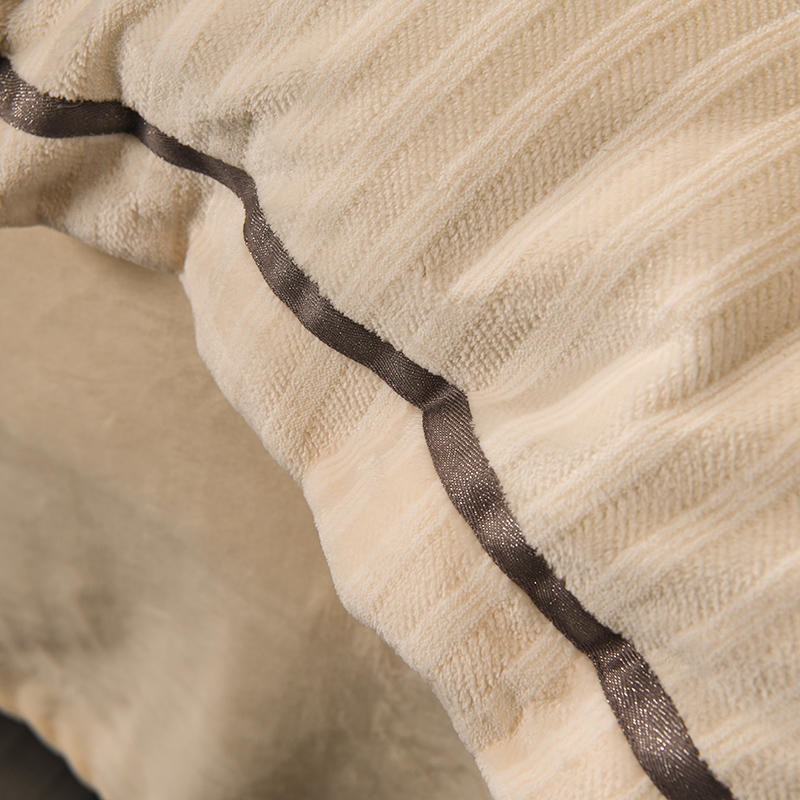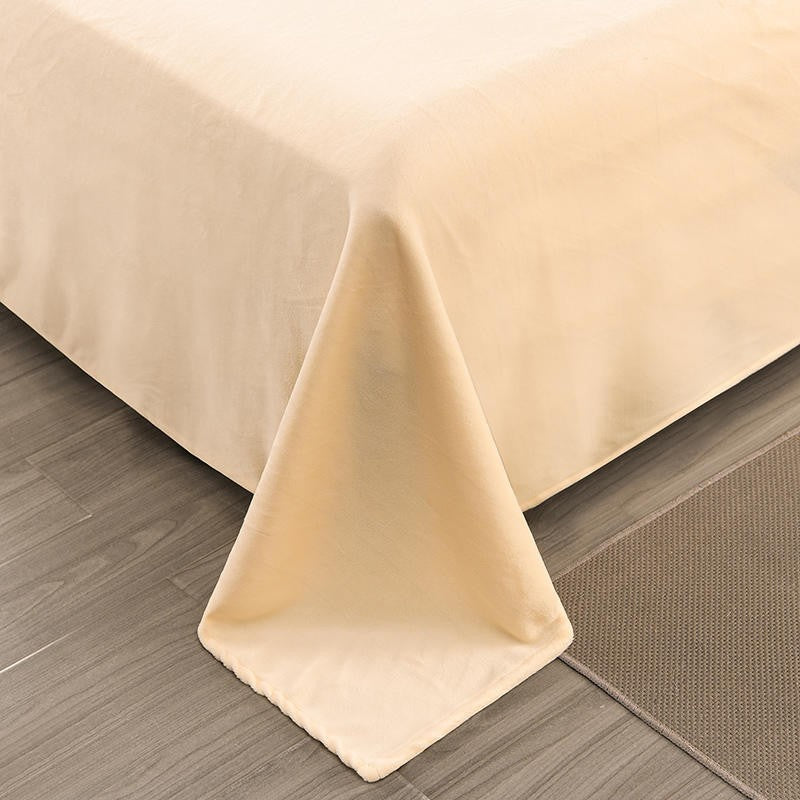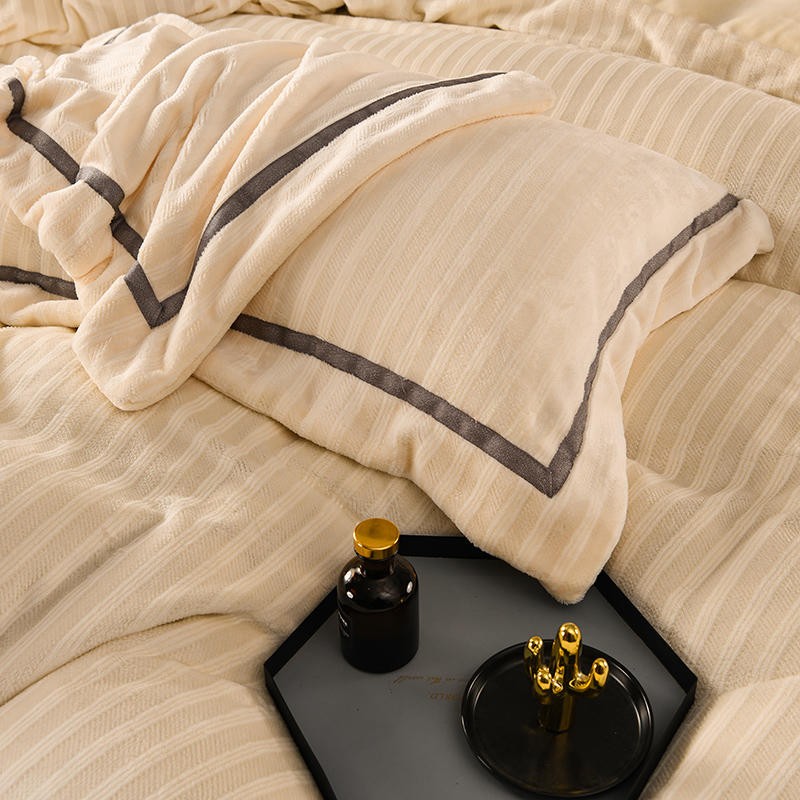 Fitted Sheet VS Flat Sheet
Fitted sheet style                                      
Flat sheet style
Flat sheet does not have rubber band, it could be put on the bed or mattress directly.
Fitted sheet has rubber band, before order please check your mattress wide, length and height.